Audi Buyer Specializing in all Audi Models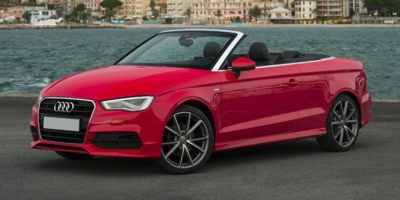 Do you want to sell your Audi? Are you looking to get a fair and honest assessment of your Audi's value, followed by a quick payment? This is exactly the kind of service you can expect when you choose to sell your Audi to We Buy Any Car. We specialize in buying any model of Audi regardless of the age or how many miles it has on it. We will even buy your Audi if it is damaged or has mechanical problems. We guarantee that we will buy your Audi in any condition, so why wait? Get a valuation today.
Selling your Audi could not be easier. Simply complete our 60 second quote process online and book an appointment at a convenient local branch for an inspection and full valuation of your Audi. You will get a fair, obligation-free quote to buy your Audi in as little as a minute. We buy all Audi models including the A3 Sportback, the A4 Avant, the A4 Allroad 4x4, the R8 Spyder and the TT Coupe, regardless of the vehicle's age or condition.
Audi is synonymous with the phrase "Vorsprung durch Technik" which translates as "advancement through technology." Founded in 1909 and in continuous operation since then, Audi continues to produce examples of revolutionary innovation and technological leadership in all of their vehicles, from city friendly hatchbacks to road hungry sports cars. Striking an almost perfect balance between efficiency and power, the Audi brand is at the forefront of the automobile industry.