GMC Buyer Specializing in all GMC Models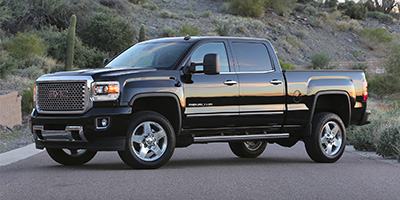 Whether you are a company fleet manager or a small business owner with only one vehicle, when the time comes to sell your GMC truck or van, We Buy Any Car can help! We are specialists in buying used cars and we want to be your GMC's buyer. We will buy your GMC truck, van or SUV in any condition, whether it is rusty, damaged or has mechanical or electrical problems – and whether it is running or not. We will buy your GMC vehicle regardless of its age, the number of miles on it or its condition. We buy thousands of cars each and every week, and we want to buy your GMC. Our buying experience enables us to provide you with a fast and stress free selling experience. We will give you a fair and honest offer after inspecting your GMC. We will consider every modification and extra on your vehicle including parking sensors, leather interior, satellite navigation system and tracking technology when making you an offer. To get started, simply complete the fields below for a quick quote on your GMC, or call us today to set up an appointment to bring your car in.
GMC manufactures vans, trucks, SUVs and military vehicles. A division of General Motors, the first GMC vehicle was manufactured in 1901. GMCs are known for their power and reliability, and are widely used by companies as fleet vehicles. They are also popular with small business owners and private buyers who are looking for hardworking, tough light and medium-duty trucks and vans.