Specialist Oldsmobile Buyer Will Buy Your Bravada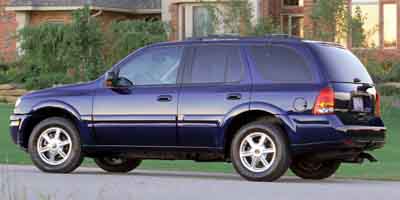 Looking to sell your Oldsmobile Bravado? Then come to us to get an immediate Oldsmobile Bravado online price. It is fast and it is fair, so get your Oldsmobile Bravado valuation price on our safe online site now. We will give you a quick, honest price for your Oldsmobile Bravado. It does not matter what condition your Oldsmobile Bravado is in, we will buy it.
We are a leading specialist Oldsmobile buyer and we will give you a fair valuation price for your Oldsmobile Bravado. When we buy your Oldsmobile Bravado you will receive immediate payment and you will be delighted with the customer service we will provide during the transaction. Put in the details of your Oldsmobile Bravado and you will get an instant valuation. We know Oldsmobile so do not delay, let us buy your Oldsmobile Bravado today.
The Oldsmobile Bravado is a stylish sports utility vehicle that comes in two-wheel and all-wheel drives. Designed primarily for use on the road, to provide a luxury driving experience in a mid-size SUV, the Bravado can also easily go off-road in its all-wheel drive incarnation.
The all-wheel drive model has two types of suspension. There is a standard coil suspension and an air suspension, the latter also found on the two-wheel drive. The 2004 Oldsmobile Bravado model has a Vortec 4200 4.2L inline six cylinder engine delivering 275 horsepower. Fuel consumption for the Bravado is around 15 mpg city/21 mpg highway for the all-wheel drive and 16 mpg city/22 mpg highway for the two-wheel drive.
We Currently Have High Demand for Models:
Oldsmobile Bravada 1991 Bravada Utility 4D 4WD
Oldsmobile Bravada 1992 Bravada Utility 4D 4WD
Oldsmobile Bravada 1993 Bravada Utility 4D 4WD
Oldsmobile Bravada 1994 Bravada Utility 4D 4WD
Oldsmobile Bravada 1996 Bravada-V6 Utility 4D 4WD
Oldsmobile Bravada 1997 Bravada-V6 Utility 4D 4WD
Oldsmobile Bravada 1998 Bravada-V6 Utility 4D 4WD
Oldsmobile Bravada 1999 Bravada-V6 Utility 4D 4WD
Oldsmobile Bravada 2000 Bravada-V6 Utility 4D 4WD
Oldsmobile Bravada 2001 Bravada-V6 Utility 4D 4WD
Oldsmobile Bravada 2002 Bravada-I6 Utility 4D 2WD
Oldsmobile Bravada 2002 Bravada-I6 Utility 4D AWD
Oldsmobile Bravada 2003 Bravada-I6 Utility 4D 2WD
Oldsmobile Bravada 2003 Bravada-I6 Utility 4D AWD
Oldsmobile Bravada 2004 Bravada-I6 Utility 4D 2WD
Oldsmobile Bravada 2004 Bravada-I6 Utility 4D AWD