Specialist Hummer Buyer Will Buy Your H3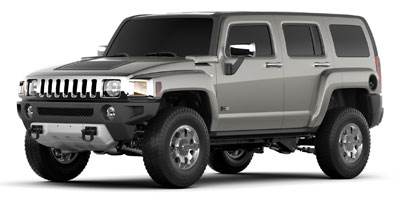 Sell your Hummer H3 to We Buy Any Car for a safe and fast sale. We Buy Any Car buys any car that is out there. We don't mind if it's dinged or dirty, scratched or waxed, we buy anything. We are a leading Hummer buyer who will give you the best Hummer H3 price out there and the best customer service anywhere. We want to give you a great experience selling your Hummer H3, so we offer a quick and easy online valuation. You just type in the details of your Hummer H3 and get instant feedback. We strive to deliver quality service to make it really easy on you to sell your Hummer H3 to We Buy Any Car.
The Hummer H3 is a crossover sport utility truck that came out in 2005. It was produced as the smallest and leanest of the different models of Hummer vehicles, and was the first one that General Motors built. It was made available in right hand drive for Australians for the time period between 2007 and 2009. It has a two-speed four-wheel drive that is good for on and off-roading. It is capable of going through up to 2 feet of water at 5 miles per hour or 16 inches at 20 miles per hour. It can clear more than nine inches off the ground as a standard, but is able to scale a vertical wall of 16 inches. The Hummer H3 also features electronic stability control and anti-lock brakes on all four wheels.
We Currently Have High Demand for Models:
Hummer H3 2006 H3-5 Cyl. Utility 4D 4WD
Hummer H3 2006 H3-5 Cyl. Utility 4D Adventure 4WD
Hummer H3 2006 H3-5 Cyl. Utility 4D Luxury 4WD
Hummer H3 2007 H3-5 Cyl. Utility 4D 4WD
Hummer H3 2007 H3-5 Cyl. Utility 4D Adventure 4WD
Hummer H3 2007 H3-5 Cyl. Utility 4D H3X 4WD
Hummer H3 2007 H3-5 Cyl. Utility 4D Luxury 4WD
Hummer H3 2008 H3-5 Cyl. Utility 4D 4WD
Hummer H3 2008 H3-5 Cyl. Utility 4D Adventure 4WD
Hummer H3 2008 H3-5 Cyl. Utility 4D Alpha 4WD (V8)
Hummer H3 2008 H3-5 Cyl. Utility 4D Alpha H3X 4WD (V8)
Hummer H3 2008 H3-5 Cyl. Utility 4D H3X 4WD
Hummer H3 2008 H3-5 Cyl. Utility 4D Luxury 4WD
Hummer H3 2009 H3-5 Cyl. Utility 4D 4WD
Hummer H3 2009 H3-5 Cyl. Utility 4D Adventure 4WD
Hummer H3 2009 H3-5 Cyl. Utility 4D Alpha 4WD (V8)
Hummer H3 2009 H3-5 Cyl. Utility 4D Alpha H3X 4WD (V8)
Hummer H3 2009 H3-5 Cyl. Utility 4D H3X 4WD
Hummer H3 2009 H3-5 Cyl. Utility 4D Luxury 4WD
Hummer H3 2010 H3-5 Cyl. Utility 4D 4WD
Hummer H3 2010 H3-5 Cyl. Utility 4D Adventure 4WD
Hummer H3 2010 H3-5 Cyl. Utility 4D Alpha 4WD (V8)
Hummer H3 2010 H3-5 Cyl. Utility 4D Luxury 4WD