Specialist Nissan Buyer Will Buy Your Quest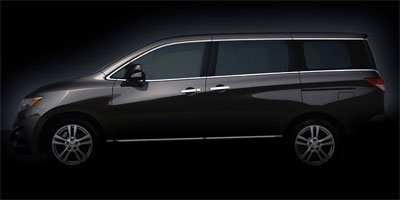 Are you questioning whether it is safe to sell your Nissan Quest online and still get a decent price for your minivan? The answer is yes. We offer safe, fast, and professional service that makes selling your Nissan Quest easy. We buy all used cars no matter their condition, how many miles they have on the milometer, or the make and model. We make it easy. Just enter the necessary information for your vehicle and get your free online Nissan Quest valuation in minutes. If you agree with our price for your Nissan Quest, call and make an appointment to take it to one of our local branches near you. After a quick confirmation of the online appraisal of your Nissan Quest, you will receive your corporate check. If you are looking for a hassle-free way to sell your Nissan Quest for a fair value, you have found it.
The Nissan Quest entered the minivan market in 1993 and is still being produced. Over the years, the Nissan Quest has offered both 3-door and 4-door minivans with seating for seven. The Nissan Quest has a V6 engine with a variety of models ranging from the standard S model to the loaded LE model. Selling your Nissan Quest just became easy. Enter in the information on your Nissan Quest now to receive your fast and fair valuation today.
We Currently Have High Demand for Models:
Nissan Quest 1993 Quest Van GXE
Nissan Quest 1993 Quest Van XE
Nissan Quest 1994 Quest Van GXE
Nissan Quest 1994 Quest Van XE
Nissan Quest 1995 Quest-V6 Van GXE
Nissan Quest 1995 Quest-V6 Van XE
Nissan Quest 1996 Quest-V6 Van GXE
Nissan Quest 1996 Quest-V6 Van XE
Nissan Quest 1997 Quest-V6 Van GXE
Nissan Quest 1997 Quest-V6 Van XE
Nissan Quest 1998 Quest-V6 Van GLE
Nissan Quest 1998 Quest-V6 Van GXE
Nissan Quest 1998 Quest-V6 Van XE
Nissan Quest 1999 Quest-V6 Van GLE
Nissan Quest 1999 Quest-V6 Van GXE
Nissan Quest 1999 Quest-V6 Van SE
Nissan Quest 2000 Quest-V6 Van GLE
Nissan Quest 2000 Quest-V6 Van GXE
Nissan Quest 2000 Quest-V6 Van SE
Nissan Quest 2001 Quest-V6 Van GLE
Nissan Quest 2001 Quest-V6 Van GXE
Nissan Quest 2001 Quest-V6 Van SE
Nissan Quest 2002 Quest-V6 Van GLE
Nissan Quest 2002 Quest-V6 Van GXE
Nissan Quest 2002 Quest-V6 Van SE
Nissan Quest 2004 Quest-V6 Van 3.5 SE
Nissan Quest 2004 Quest-V6 Van S
Nissan Quest 2004 Quest-V6 Van SL
Nissan Quest 2005 Quest-V6 Van 3.5
Nissan Quest 2005 Quest-V6 Van 3.5 S
Nissan Quest 2005 Quest-V6 Van 3.5 SE
Nissan Quest 2005 Quest-V6 Van 3.5 SL
Nissan Quest 2006 Quest-V6 Van 3.5
Nissan Quest 2006 Quest-V6 Van 3.5 SE
Nissan Quest 2006 Quest-V6 Van 3.5 SL
Nissan Quest 2006 Quest-V6 Van S Special Edition
Nissan Quest 2007 Quest-V6 Van 3.5
Nissan Quest 2007 Quest-V6 Van 3.5 S
Nissan Quest 2007 Quest-V6 Van 3.5 SE
Nissan Quest 2007 Quest-V6 Van 3.5 SL
Nissan Quest 2008 Quest-V6 Van 3.5
Nissan Quest 2008 Quest-V6 Van 3.5 S
Nissan Quest 2008 Quest-V6 Van 3.5 SE
Nissan Quest 2008 Quest-V6 Van 3.5 SL
Nissan Quest 2009 Quest-V6 Van 3.5
Nissan Quest 2009 Quest-V6 Van 3.5 S
Nissan Quest 2009 Quest-V6 Van 3.5 SE
Nissan Quest 2009 Quest-V6 Van 3.5 SL
Nissan Quest 2011 Quest-V6 Van 3.5 LE
Nissan Quest 2011 Quest-V6 Van 3.5 S
Nissan Quest 2011 Quest-V6 Van 3.5 SL
Nissan Quest 2011 Quest-V6 Van 3.5 SV
Nissan Quest 2012 Quest-V6 Van 3.5 LE
Nissan Quest 2012 Quest-V6 Van 3.5 S
Nissan Quest 2012 Quest-V6 Van 3.5 SL
Nissan Quest 2012 Quest-V6 Van 3.5 SV
Nissan Quest 2013 Quest Van LE 3.5 V6
Nissan Quest 2013 Quest Van S 3.5 V6
Nissan Quest 2013 Quest Van SL 3.5 V6
Nissan Quest 2013 Quest Van SV 3.5 V6
Nissan Quest 2014 Quest Van LE 3.5 V6
Nissan Quest 2014 Quest Van S 3.5 V6
Nissan Quest 2014 Quest Van SL 3.5 V6
Nissan Quest 2014 Quest Van SV 3.5 V6
Nissan Quest 2015 Quest Wagon 5D Platinum V6
Nissan Quest 2015 Quest Wagon 5D S V6
Nissan Quest 2015 Quest Wagon 5D SL V6
Nissan Quest 2015 Quest Wagon 5D SV V6