Specialist Subaru Buyer Will Buy Your SVX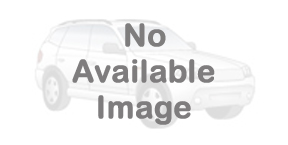 If you are preparing to sell your Subaru SVX you have come to the right place, because we want to buy it. We know our way around the used car market – and the used Subaru market especially – and because of our expertise we are confident that we will be able to offer you a fair price for your Subaru SVX. When you decide to sell your car to us, we will give you a free and fast valuation once you have given us all the relevant details using the convenient form on our website. After answering just a few simple questions, you will be well on your way to selling your Subaru SVX to us. Our customer service specialists will do all the heavy lifting; all you need to do is bring your car to one of our convenient locations, and leave with a check. Remember, when you make us your Subaru SVX buyer, we make the entire process easy and trouble free – the way it should be!
The Subaru SVX was the first Subaru model to target the luxury/performance car market. Produced between 1991 and 1997, it was a two-door grand touring coupe which started life as a concept car in 1989. The design was unusual and Subaru decided to put it into production, its aerodynamic design and unique window configuration giving it a stylish, futuristic look and feel. The SVX was powered by a strong 3.3 liter six-cylinder engine offering serious power, and all the transmissions offered were automatic.
We Currently Have High Demand for Models:
Subaru SVX 1992 SVX Coupe 2D LS AWD
Subaru SVX 1992 SVX Coupe 2D LS-L Tour AWD
Subaru SVX 1993 SVX Coupe 2D LS-L Tour AWD
Subaru SVX 1994 SVX Coupe 2D LSI AWD
Subaru SVX 1994 SVX Coupe 2D L
Subaru SVX 1994 SVX Coupe 2D LS
Subaru SVX 1995 SVX-6 Cyl. Coupe 2D LSI AWD
Subaru SVX 1995 SVX-6 Cyl. Coupe 2D L
Subaru SVX 1995 SVX-6 Cyl. Coupe 2D L AWD
Subaru SVX 1996 SVX-6 Cyl. Coupe 2D LSI AWD
Subaru SVX 1996 SVX-6 Cyl. Coupe 2D L AWD
Subaru SVX 1997 SVX-6 Cyl. Coupe 2D LSI AWD
Subaru SVX 1997 SVX-6 Cyl. Coupe 2D L AWD