2016 Auto Industry Predictions Jan 06, 2016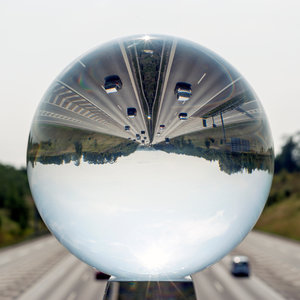 As the calendar year turns and folks are getting back to work, it's good to take a moment to set goals and make predictions for 2016. What will the next 12 months have in store? No one knows for sure but using the information on hand we can speculate what the auto industry may look like over the coming months. Will gas prices rise or fall? Will autonomous vehicles arrive on a street near you? In the future anything is possible and we're about to take our best guess.
1.) The next car you buy will drive itself
We are not saying you can take a nap in the backseat, but self-driving vehicles to some extent are already available. For parking, lane assist and a few other situations high-end vehicles are already doing the heavy lifting. Look for this trend to continue and evolve further over the next 12 months.
2.) Safety will be a top priority
The National Highway Safety Administration (NHTSA) has been cracking down in recent years, really stepping up efforts to put vehicle manufacturers in check. The NHTSA already required all new vehicles to have backup cameras by 2018 and the first phase starts this year. By May 2016 automakers are required to have backup cameras in at least 10 percent of their lineup. Couple that with the Insurance Institute for Highway Safety considering adding adaptive headlights as a requirement for vehicles to earn their coveted Top Safety Pick + award and you can already see how safety on the road is a huge concern going forward.
3.) CD players will follow cassette decks into obscurity
In car entertainment starts with your cell phone and grows from there. With vehicles housing their own hard drives, wifi systems and other cutting edge technology, there just isn't a demand for CD's anymore. Hyundai has already nixed CD players from its 2016 lineup and we expect more automakers to follow suit shortly
4.) Gas prices should remain the same or go lower in 2016.
Supply of gasoline currently outweighs demand going into January 2016. With the winter months usually being a good time for gasoline, AAA predicts that gas could fall another 10 cents per gallon over the next few weeks. Naturally there is a spike in the spring and early summertime but the national average is forecasted to stay well below the $3 dollar mark.
5.) Hybrid and electric vehicle sales will continue to decline thanks to gas prices.
Hybrid and electric vehicle sales were already seeing some growing pains but the addition of low gas prices means sales won't skyrocket in 2016. As long as gas prices remain low, expect trucks and SUVs to dominate the new car landscape just as they did in 2015
6.) Vehicle sales will continue to be strong in 2016
It's no secret 2015 was a solid year for vehicle sales and it looks like 2016 could be even better. NADA forecasts 17.7 million new vehicle sales in 2016 thanks to moderate wage growth and low interest rates on auto loans. Still bad news is always around the corner and while NADA predicts a great year in 2016, they foresee a sharp drop off in 2017.