Auto Loan Regulations Boil Between Feds, Dealers Oct 15, 2014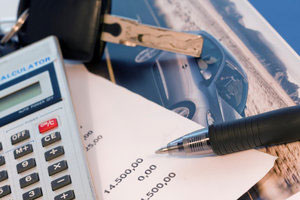 The auto industry is undoubtedly one of the biggest industries in the world. In 2013 there were 87 million units produced worldwide. The United States is a major piece to the total puzzle too, making up nearly 20% with a total 16.4 million vehicles being sold.
Effects of a rebounding economy has caused a positive market but there is plenty of competition to go round. From one dealership to the next and even from sales associate to sales associate the competition is fierce. There is a lot of money to be made but only to those willing to work hard. One of the main draws a dealership can make is an offer on special financing at a lower rate. It's a system that's been in place for years but now the Feds are stepping in and challenging these rules and lobbying for tighter lending practices and extended federal oversight.
This is certainly not sitting well with many people who make their living off of selling cars. Last week, Forrest McConnell, chairmen of the National Automobile Dealers Association, the nation's largest dealer lobby, strongly vocalized his discontent over tighter lending practices. Forrest commented saying, "The government is trying to take away the consumer's right to get a discount. Dealers have to discount those rates to be competitive, the current system saves customers money. Period."
Obviously not everyone agrees. In steps the Consumer Financial Protection Bureau who believes unregulated discounts can lead to discrimination and confusion among customers. Director Richard Cordray of the CFPB wants to shift away from flexible rates to a flat fee system. In a statement to the press Richard says, "[This] proposal would extend our oversight, allowing us to root out discrimination and ensure consumers are being treated fairly across this market."
The Consumer Financial Protection Bureau says there are 87.4 million outstanding auto loans worth about $900 billion as of the first quarter of 2014. The new rules would see new regulation added to a sector of the lending industry that has previously been untouched. This sector accounts for millions of customers in the auto industry, conventional banks make up only a small piece of the total auto financing pie. These "nonbank" organizations are finance companies that are affiliated with an automaker. These loans are basically "third-party" loans that are arranged through the dealer who receives commission on the transaction.
The CFPB's new regulations would cover approximately 38 of these organizations. All told, these 38 companies make up about 90 percent of "nonbank" auto loans and leases. A significant portion to say the least. Who will win this battle and what will the future hold for auto dealerships? No one is quite sure yet but with more and more outside pressure for dealers to adapt and grow into the 21st century one thing is for sure, dealerships will change. Whether it's their financing practices, their operations or something else, dealers need to step up and adapt.
Source: http://aol.it/1sQI77k