Auto Loans And Longer Terms Mar 05, 2015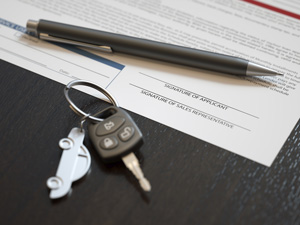 We've all been out shopping for a new car and flirted with a certain vehicle that we know is too expensive. The car almost calls out to you but the monthly payments are just out of reach. Well in today's market you might not be out of luck. Auto lenders are now pushing 7-year loans and in some rare cases even going as far as to finance terms up to 90 months.
In an attempt to keep within their monthly budget, consumers have shown an interest in stretching out their auto loans in order to lower their monthly payment. Melinda Zabritski, senior director of automotive credit at Experian Automotive commented on this new trend saying, "Consumers tend to be comfortable paying a certain monthly amount and over time, we haven't really seen that amount increase much, but cars are costing more, which is pushing out longer-term loans."
Seeing a demand in the market, savvy auto lenders are now offering these types of loans but experts like Melinda are on the fence as to whether this is a smart move for both auto lenders and auto buyers alike. "I haven't quite made up my mind on 84 month loans," said Melinda Zabritski, "Typically, the credit quality tends to drop the longer the loan terms. It has me concerned."
For auto buyers this type of loan is expensive. According to Bankrate.com's auto loan calculator, a $25,000 auto loan at an interest rate of 4 percent will cost a consumer $564.48 per month for 48 months, or $27,095.04 over the life of the loan. The same amount and interest rate over 84 months will cost the same consumer $341.72 per month but $28,704.48 over the life of the loan. So, while people are paying less each month, the total cost of the car is greater.
Additionally there is a greater risk involved to the consumer. The break-even point gets pushed back since each month less money is being paid. If a driver needs to sell the car he or she may end up still owing money and unable to fulfill the loan obligation. The consumer's vehicle just might not be worth as much as they still owe and with so many Americans being underwater on their homes, auto buyers need not look far to see the negative repercussions from entering into a financial agreement like this.
The same goes for auto lenders. They too put up with the exact same risk. If a customer defaults on their car loan and the auto lender needs to seize the vehicle, the chance of that vehicle not being worth what is owed greatly increases. The bottom line is that longer term auto loans can be helpful to some consumers but businesses and car shoppers need to exercise caution or there could be some major financial blowback. Consumers should look at their own specific situation and weigh the pros and cons. Just because a longer term loan is available, doesn't mean it's right for everyone.