Crash Imminent Braking Added to Safety List Jan 27, 2015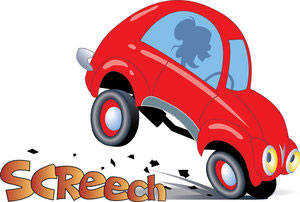 The National Highway Traffic Safety Administration (NHTSA) is an organization under the U.S. Department of Transportation that was established to protect the safety of Americans on the road. The NHTSA is tasked with reducing deaths, injuries and economic losses resulting from motor vehicle crashes.
Last year the NHTSA made it mandatory for all new vehicles to come equipped with back-up cameras by 2018 and this year they are at it again. While these most recent additions are not mandatory, unlike the back-up camera, they are highly recommended and required if automakers want to achieve the highest safety rating possible for their vehicles.
The two new additions to the list of safety features are in reference to the automatic emergency braking systems. While some higher-end cars already feature crash imminent braking and dynamic brake support not all new vehicles have these features. In the future this most certainly will change. If automakers want to achieve the coveted "top Safety Pick +" award going forward then both of these additions must be present.
The crash imminent braking system starts slowing a vehicle automatically when the front crash sensors believe impact is imminent. This system makes it nearly impossible for a motor vehicle to crash and should greatly reduce the number of rear-end collisions that occur. The dynamic brake support applies supplemental braking if the driver isn't slowing a vehicle fast enough to prevent a crash.
The NHTSA does want to drive home the point that these additions are merely recommendations at this time and are not mandatory for new vehicles. DOT spokesperson Catherine Howden commented on autoblog.com saying, "This would not affect the [crash] rating nor does it mandate they be included on all vehicles, but it would be noted on our site whether the vehicle included it or not"
So if you are driving a relatively new vehicle you may or may not have automatic braking available but most assuredly the next new car you purchase will. What do you think? Do you think all new vehicles should come equipped with this technology? Sound off on our facebook page or tweet us @webuyanycarusa