Drivers Not Ready to Trust Autonomous Technology Oct 07, 2015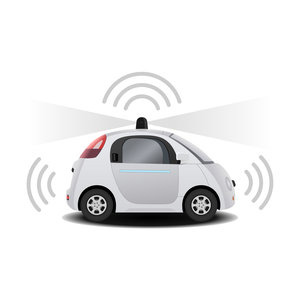 A new report by AAA shows drivers are keeping their distance from autonomous parking technology. This equipment can make life easier for people but only if they believe it will work. The problem is drivers don't seem to believe the technology will work or they think they can do it better. A recent survey by AAA found almost 80 percent of respondents are confident in their parallel-parking abilities and only a quarter said they'd trust autonomous parking systems to get the job done.
So AAA went ahead and performed a study to try and get a definitive answer as to who is better, drivers or technology. AAA tested a range of autonomous parking systems looking at four key areas including curb strikes, amount of maneuvers, distance to curb and parallel-parking speed. They first had the autonomous technology parallel park a vehicle followed by a collection of human drivers. They then compared the results and got a clear answer.
The test included the 2015 Lincoln MKC, the 2015 Mercedes-Benz ML400 4Matic, the 2015 Cadillac CTS-V Sport, the 2015 BMW i3 and the 2015 Jeep Cherokee Limited. These vehicles were picked because the parking technologies represented a broad range of supplies, sensors and engineering approaches.
The results show that compared to the test drivers who manually parked with the aid of a backup camera, autonomous parking technology experienced 81 percent fewer curb strikes, used 47 percent fewer maneuvers, parked 37 percent closer to the curb and completed the task 10 percent faster than the average human.
Jon Nielsen, managing director of AAA automotive engineering and repair said, "I think I was surprised when I saw how well these cars parked themselves. I'm a control freak myself, but it's interesting they do such a good job. ... The technology is further along than I envisioned."
So the problem isn't the technology, the disconnect lies in trust. According to AAA 86% of men and 71% of women feel confident in their own parking ability. 72% of both men and women said they distrust the self-parking technology. This further illustrates and supports a previous survey done by J.D. power which found 20% of car owners have never used almost half the new technology featured in cars.
As fully autonomous vehicles become closer to reality, maybe the real challenge isn't getting this technology on the road but having the public trust in its abilities. Hopefully this study by AAA helps put some of those fears to rest and more drivers will commit to using the technology for a safer driving experience.
Sources:
http://publicaffairsresources.aaa.biz/wp-content/uploads/2015/09/Park-Assist-Fact-Sheet-3.pdf
http://www.prnewswire.com/news-releases/automakers-spending-billions-on-technologies-that-many-consumers-dont-use-300132473.html