High-MPG Cars Still Desirable Despite Gas Prices Feb 26, 2015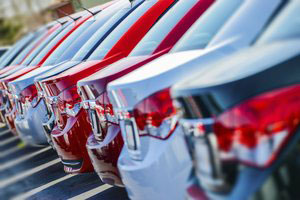 Low gas prices aren't fooling anyone! It's great to have an extra forty dollars in your pocket at the end of the month but savvy consumers are skeptical prices will remain low long term. You could look at charts, graphs or numbers but drivers themselves are ready to tell you directly. Even with low gas prices, car buyers still want higher-MPG vehicles.
The Consumer Federation of America (CFA) a research, advocacy, education and service organization that was established in 1968 to advance consumer interest through research has been speaking with civilians directly. The recently released a study and the results show that drivers believe high gas prices are right around the corner. The CFA called 1,007 random Americans and calculated consumer attitudes toward gasoline price projections and fuel economy. This is what they found.
Survey respondents expect gas prices to rise to $3.20 per gallon in the next two years and then climb all the way up to $3.90 within five years. 86 percent of respondents said that fuel economy will be an important factor when it comes time to purchase their next vehicle. With such an overwhelming amount of people concerned about MPG this puts pressure on Truck and SUV sales. With the large vehicle category already struggling in recent years, even a dip in gasoline prices isn't enough to persuade drivers to purchase. The confidence just isn't there.
Jack Gillis, Director of Public Affairs at CFA told reporters, "Consumers are smart and have long memories, so it's no surprise they still want more fuel efficiency even though today's gas prices may be low" So with this concern for fuel efficiency why have sales for green cars not skyrocketed? The easy correlation to make is that higher demands for fuel efficiency would lead to a spike in sales for hybrid and electric vehicles, but that just hasn't been the case. So what vehicles are people buying? The answer is the same cars they have been, as long as they aren't from the aforementioned large vehicle category.
The reason behind this trend, or lack of a trend, is increased fuel efficiency in regular vehicles. Car manufacturers are constantly looking for ways to push the MPG of their fleet. The University of Michigan released a study showing that there has been a dramatic decrease in new vehicles which get less than 17 MPG. In 2014 about one in 30 new cars were of the gas-guzzling variety compared to 22 percent in 2008.
Jack Gillis commented on this saying, "Consumers who want fuel efficiency don't have to buy inappropriate or undesired vehicles". So where does this leave the truck and SUV? Will sales force manufacturers to give up power for better fuel economy? Will the amount and variety of trucks produced decline so as to only fill the needs of those who rely on larger vehicles for work? The future is uncertain and all based on consumer confidence. The longer gas prices remain below $3.00, the more confidence will grow and memory will fade but if we see a return to $4.00 per gallon, expect vehicle manufacturers to be scrambling for alternatives.
Source:
http://www.consumerfed.org/pdfs/150215_Gasoline-Rollercoaster-Fuel-Economcy_report.pdf
http://www.autoblog.com/2015/02/23/graph-proves-cars-burning-less-fuel/