Least Expensive Cars to Insure Mar 26, 2015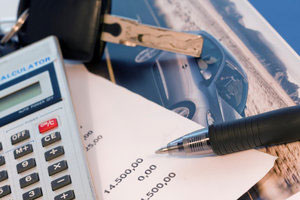 Most people are aware that not all cars are created equal but most don't know that not all cars are insured equal. The amount it costs to insure your vehicle not only depends on the company and coverage you chose but also what type of car you drive as well. Vehicles that are fast, expensive or more likely to be stolen are going to cost more to insure.
This information was compiled by insure.com, an independent consumer insurance website. They took pricing information from all the major insurance carriers including GEICO, Nationwide, Allstate, Progressive, State Farm and Farmers. They assumed full coverage for a single 40-year-old male with a clean record.
If you are in the market for a new car, or just entertaining the idea right now, knowing how much it will cost to insure your vehicle will be a valuable asset in determining if the vehicle you had your eye on is financially viable. You don't want to go up to your max budget on a really slick looking sports car only to find out the monthly insurance payment puts you out of your comfort zone.
See the list below and then sound off on our social media pages! Let us know what you think. Are the cars on this list surprising?
10.) Ford Escape S 2WD - $1,190
9.) Smart FORTWO Pure two-door - $1,186
8.) Ford Edge SE 2WD - $1,176
7.) Subaru Outback 2.5i AWD PZEV - $1,176
6.) Jeep Compass Sport 2WD - $1,164
5.) Honda Odyssey LX - $1,163
4.) Dodge Grand Caravan SE Plus 2WD - $1,162
3.) Honda CR-V LX 4WD $1,160
2.) Jeep Patriot Sport 2WD - $1,136
1.) Jeep Wrangler Sport 4WD two-door - $1,134