Legislation To Protect Against Auto Cyber-Attacks Jul 22, 2015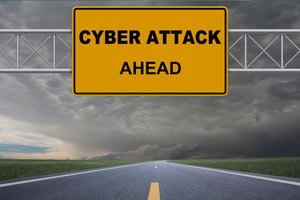 Imagine you're driving down the road near St. Louis in your state-of-the-art vehicle. Everything is going great when all of a sudden your vehicle stops responding. The transmission seizes up, the brakes no longer work and a crash is imminent. Your vehicle has been hacked by a cyber-terrorist and they have taken control of your vehicle. You are in two-ton machine barreling down the highway with no control and no recourse. It's a scary story…scarier yet when you find out it's not a story at all. This very thing did happen, thankfully the driver was expecting this and the cyber-attacker was a friend.
Within the past week, two prominent cyber-security researchers, Chris Valasek and Charlie Miller, proved that a vehicle driving on a highway near St. Louis could be remotely hacked into and controlled from a computer in Pittsburgh. The vehicle, a 2014 Jeep Cherokee was accessed through a security flaw in the Sprint cellular connection to the vehicle's UConnect infotainment system. Folks like Chris and Charlie have been proving just how fragile the automotive industry's security is. As new technology explodes into vehicles, a growing concern among the public and officials has created a call-to-action.
Just hours after the cyber-security researchers announced they had successfully hacked into a vehicle hundreds of miles away, Senator Ed Markey (D-Mass.) and Senator Richard Blumenthal (D-Conn.) proposed new legislation that would address the growing threat of cyber-attacks on vehicles. The new legislation called, The Security and Privacy in Your Car Act would create new federal standards that better protect vehicles and their owners from a cyber-attack.
The bill would not only help protect consumers but also require automakers to create a rating system that lets car buyers know how their car's safety compares to others. This would be a powerful tool to help vehicle owners make informed decisions when it comes time to buy. Speaking on the subject, Senator Markey commented saying, "Drivers shouldn't have to choose between being connected and being protected, we need clear rules of the road that protect cars from hackers and American families from data trackers. This legislation will set minimum standards and transparency rules to protect the data, security and privacy of drivers in the modern age of increasingly connected vehicles."
This legislation would ensure all access points to cars, trucks and SUV's are equipped with "reasonable" measures to protect against hackers, including the isolation of critical software systems. Senator Blumenthal echoed Markey's comments saying, "Rushing to roll out the next big thing, automakers have left cars unlocked to hackers and data trackers, this common-sense legislation protects the public against cyber criminals who exploit exciting advances in technology like self-driving and wireless connected cars."
Time will tell if this legislation becomes law but as more people become aware and public outcry grows, there will be more and more pressure for new laws that cover this very thing.