Tesla and Their Direct to Consumers Sales Approach Oct 01, 2014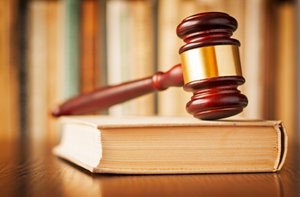 In 2014 there are different resources available to the consumer when looking to purchase a car. Websites and databases have been set up with information on every make, model and trim level ever created. People looking to purchase a car can research every last detail of their desired car before they decide to make the big purchase. Those looking to buy used vehicles can even connect online, making finding and completing the transaction infinitely easier than it was twenty years ago.
The one thing that hasn't changed is the new car dealership. Those looking to buy new vehicles still have to wade through showrooms, sales associates and financial lenders to get the latest and greatest. This process feels archaic with practically everything else moving to digital. You can now watch television online, buy clothing online and have food delivered right to your door without ever leaving your couch. With so many advances in different industries, why hasn't buying a new car made the leap as well?
Well those who fear the new car dealership, rejoice! One car company is paving the way and bucking the trend, forcefully dragging car dealerships into the 21st century kicking and screaming. Tesla Motors, an American electric car company is trying to sell direct to consumers. Creating state of the art showrooms that can pop anywhere including inside malls! Tesla can offer better service and better pricing by cutting out the middle man. While Tesla vehicles are high end, the practice, if successful could trickle down to more mainstream vehicles like Ford, Chevy, and Honda among others.
Obviously this strategy is ruffling more than a few feathers among the automobile dealers association. Dealers feel they are under attack and their livelihood is being threatened. While this has happened in the past this is the first time the auto makers are winning the battle. For decades there has been mistrust between car dealers and vehicle manufacturers. Auto makers have tried numerous times to sell direct to consumer, each time dealers have fended them off, even going so far as to create government legislation to protect their franchises.
While legislation is at the state level most every state has adopted a similar policy…until now. Massachusetts has just blown away the red tape that has held Tesla back from opening a store in the Boston area. The State's Supreme Court rejected a legal challenge by Massachusetts Automobile Dealers Association on September 15th that sought to halt the opening of Tesla's showroom.
While Tesla needs to do battle in every state, the Massachusetts ruling is a particularly important one. The most important part of September's ruling states, "[The law is] aimed primarily at protecting motor vehicle dealers from injury caused by the unfair business practices of manufacturers and distributors with which they are associated, generally in a franchise relationship."
People keeping a watchful eye on Tesla's proceedings say the keyword is "franchise". Tesla isn't undercutting any franchises, they are simply taking their product to market. A similar analogy would be if Nike was only able to sell their clothing at Modells or Dick's and not their own Nike stores.
While Tesla stores are already in a number of states, currently the actual purchase transaction has to take place online and not in the store. A sneaky loop hole in and of itself. However the ruling in Massachusetts can change all of that. The future of Tesla Motors is still up in the air but it is interesting to see how one car manufacturer is bucking the trend and challenging an archaic system. One would and should feel bad for car dealerships and their employees who could lose their jobs if this becomes a trend among all auto manufacturers. But one can't help but wonder what would have happened if car dealerships took the initiative to update their practices and make purchasing a new vehicle not only more friendly and welcoming but also more like 2014 and not 1984.