Top 10 Best Vehicle Interiors Apr 29, 2015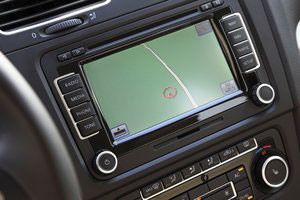 "Beauty is in the eye of the beholder." Truer words have never been spoken. As car fanatics we love to debate which cars are the nicest looking. If it's not the old Ford vs. Chevy argument, it's the Ferrari vs. Lamborghini or the BMW vs Mercedes-Benz discussion.
Yes, how you look driving down the street plays a pivotal part in determining which cars are popular and which cars rot away on a dealership lot. We get caught up in color, accents and design so much we forget that inner beauty plays as an important role, if not a more important role, in how rewarding a driving experience can be. After all, when you're driving down the street, it's not the outside of your own car that you're looking at, it's the interior!
That's why Wardsauto.com has compiled a list of the top 10 best vehicle interiors for 2015 models. If you are in the market for a new car, make sure your next investment is more than just eye candy to those on the street.
Automakers are becoming more creative than ever, packing every class of vehicle with all sorts of technology while keeping everything pleasant to the eye and responsive to the driver. This can be clearly seen in the transition from last year's best interiors list to this year's list. While last year's winners included four cars priced above $68,000, one of them being the $372,800 Rolls-Royce Wraith, this year's list includes vehicles which are much more within the average citizen's buying power.
Without further ado, here is
wardsauto.com's
top 10 best vehicle interiors for 2015 and the as-tested sticker prices:
'14 BMW i3 ($52,550)
'15 Chrysler 300C Platinum ($51,175)
'15 Ford F-150 King Ranch ($60,675)
'15 GMC Canyon SLT ($40,465)
'15 Honda Fit EX-L ($21,590)
'15 Jeep Renegade Limited ($33,205)
'15 Kia Sedona SXL ($43,295)
'16 Mazda6 Grand Touring ($33,395)
'15 Mercedes C400 ($65,000)
'15 Nissan Murano SL ($41,905)