We Buy Any Car Salisbury, NC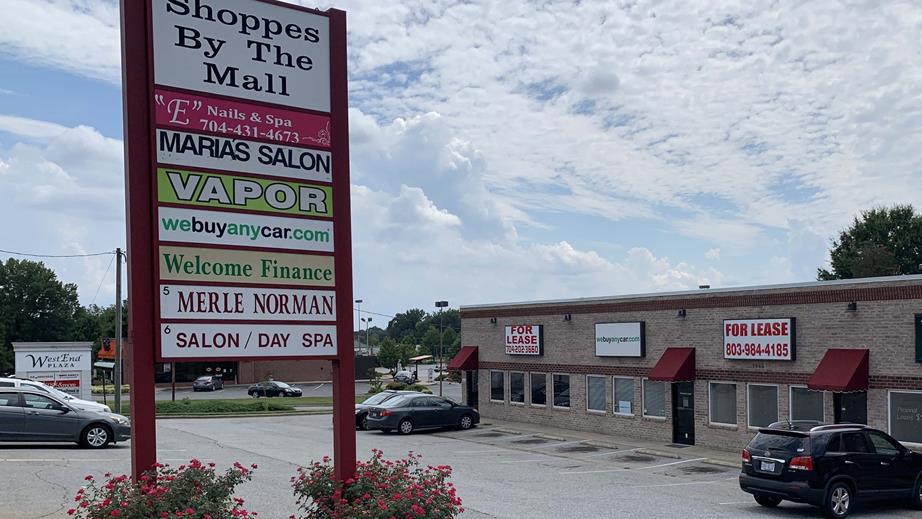 Address:
1945 Jake Alexander Blvd West
Suite 3
Salisbury, NC 28147
Phone:
(980) 272-0912
Email:

Branch Manager:
Scott Bass
Address:
1945 Jake Alexander Blvd West
Suite 3
Salisbury, NC 28147
Phone:
Email:
Branch Manager:
Scott Bass
Hours of Operation:
| | |
| --- | --- |
| Monday | 10AM - 7PM |
| Tuesday | 10AM - 7PM |
| Wednesday | Closed |
| Thursday | 11AM - 8PM |
| Friday | 10AM - 7PM |
| Saturday | 9AM - 6PM |
| Sunday | Closed |
Nearby Landmarks
—
In "Shoppes by the Mall"
—
Across from Capital Bank
—
Next to Bojangles and West End Plaza
Sell Your Car in Salisbury - Fast, Safe, Fair!
We Buy Any Car is the quick and convenient way to sell yourcar in Salisbury, NC. We remove the time, stress and hassle that is oftenassociated with selling a car. When you choose We Buy Any Car in Salisbury you'regetting a streamlined experience, offering a free online valuation, same-dayappointments and instant payment. With thousands of real, verified customerreviews and fantastic customer service there isn't a better car buyer inSalisbury, North Carolina. So find out how much your car is worth and get yourfree online valuation now!
I have questions about selling my car. Can I talk to someone?
We've listed answers to the most common questions on the frequently asked questions section of the website but if you'd like to talk to someone, you can reach Scott Bass who manages our Salisbury car buying center at (980) 272-0912 during branch opening hours, listed above.
What happens when I arrive to sell my car?
You'll usually be met by Scott Bass, who manages our Salisbury branch. Scott will check your documentation to ensure you have the correct paperwork and necessary items and will then conduct a short inspection of your car. This usually takes around ten minutes and you can accompany Scott while your car is reviewed.
How will I be able to get home once I've sold my car?
If you cannot arrange a ride home in advance from a friend or family member after we buy your car, our branch manager will have a list of public transportation available in the Salisbury area.
Once I've sold my car, when will I receive my money?
As soon as your vehicle has been inspected and the price agreed, we'll issue you a corporate check on the spot that you can cash or deposit immediately.