We Buy Any Car Lawrence Township, NJ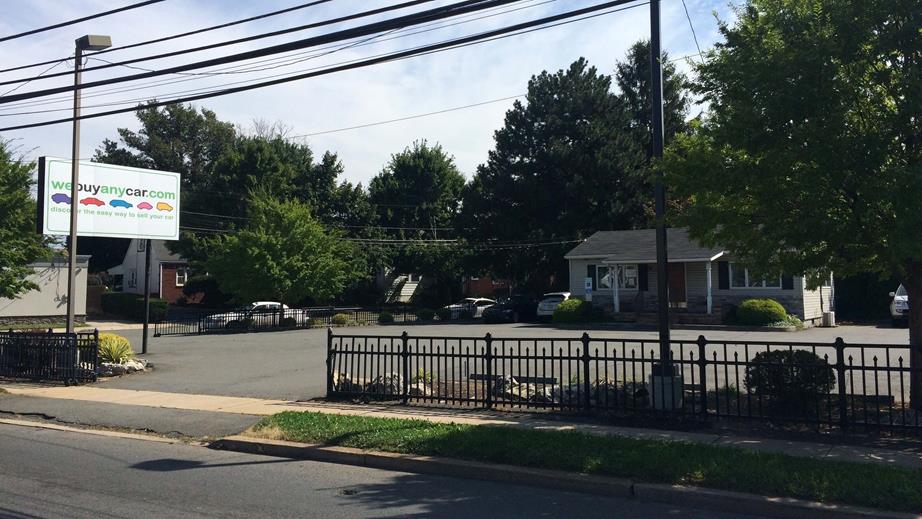 Address:
1618 Princeton Avenue
Lawrence Township, NJ 08648
Phone:
(609) 498-6896
Email:

Branch Manager:
Heather Snyder
Address:
1618 Princeton Avenue
Lawrence Township, NJ 08648
Phone:
Email:
Branch Manager:
Heather Snyder
Hours of Operation:
| | |
| --- | --- |
| Tuesday | 10AM - 12:30PM † |
| Wednesday | 10AM - 7PM |
| Thursday | 11AM - 8PM |
| Friday | 10AM - 7PM |
| Saturday | 9AM - 6PM |
| Sunday | Closed |
| Monday | 10AM - 7PM |
† Adjusted schedule
Nearby Landmarks
—
Between AT&T store and auto mechanic shop
—
Across the street from Halo Farm Farmers Market
Sell Your Car in Lawrence Township - Fast, Safe, Fair!
The accommodating location of the We Buy Any Car Lawrence Township branch is just one of the many reasons it is an ideal place to sell your car. Our direct and professional car buying approach means that you can sell your car and walk away with a corporate We Buy Any Car check that you can cash or deposit right away. Where else in Lawrence Township can you sell your car hassle-free for a fair market value in as little as thirty minutes? Begin by using our free online valuation tool to determine the current worth of your car and contact our We Buy Any Car Lawrence Township branch today!
I have questions about selling my car. Can I talk to someone?
We've listed answers to the most common questions on the frequently asked questions section of the website but if you'd like to talk to someone, you can reach Heather Snyder who manages our Lawrence Township car buying center at (609) 498-6896 during branch opening hours, listed above.
What happens when I arrive to sell my car?
You'll usually be met by Heather Snyder, our Lawrence Township branch manager. Heather will ensure you have the necessary documentation and proofs of identity for us to buy your car. You can then accompany Heather as she conducts a brief 10-15 minute inspection of your car to check its condition.
How will I be able to get home once I've sold my car?
Most customers arrange a ride from a friend or family member in advance of the appointment. Your branch manager has a list of public transportation options available to you.
Once I've sold my car, when will I receive my money?
As soon as your vehicle has been inspected and the price agreed upon, we will issue you a corporate check on the spot that you can cash or deposit straight away.
We Buy Any Car NJ Locations