We Buy Any Car Allentown, PA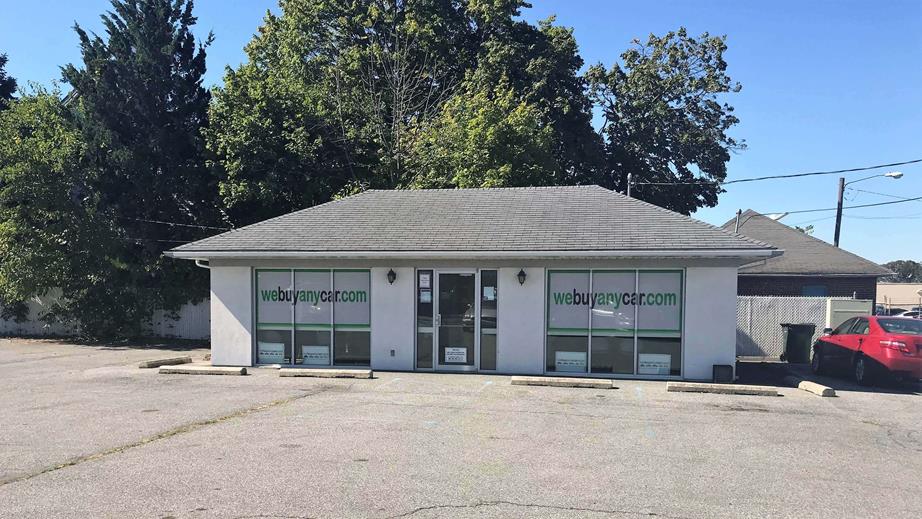 Address:
1217 Hanover Avenue
Allentown, PA 18109
Phone:
(484) 232-7099
Email:

Branch Manager:
Nick Dautrich
Address:
1217 Hanover Avenue
Allentown, PA 18109
Phone:
Email:
Branch Manager:
Nick Dautrich
Hours of Operation:
| | |
| --- | --- |
| Tuesday | Closed |
| Wednesday | 10AM - 7PM |
| Thursday | 11AM - 8PM |
| Friday | 10AM - 7PM |
| Saturday | 9AM - 6PM |
| Sunday | Closed |
| Monday | 10AM - 7PM |
Nearby Landmarks
—
Corner of N. Maxwell and Hanover Ave
—
Opposite corner of Walgreens
—
Across the street from Popeyes and Planet Fitness
Sell Your Car in Allentown - Fast, Safe, Fair!
Selling a car in the Allentown area is now easier than ever! The We Buy Any Car Allentown branch takes the hassle out of selling your car. The process is simple and straightforward. Get started now with a free online valuation. Together, we'll set up a convenient time to buy your car where we will then issue you a We Buy Any Car corporate check on the spot. We don't discriminate. You can sell your registered car to us regardless of make, model, condition or age.
I have questions about selling my car. Can I talk to someone?
We've listed answers to the most common questions on the frequently asked questions section of the website but if you'd like to talk to someone, you can reach Nick Dautrich who manages our Allentown car buying center at (484) 232-7099 during branch opening hours, listed above.
What happens when I arrive to sell my car?
Nick Dautrich, our Allentown, PA manager, will verify that you are the owner of the car and check to ensure that you have all the necessary documentation for selling your car. Nick will then conduct a public inspection of your car to check its overall condition and determine the car's final value. This generally takes about ten minutes.
How will I be able to get home once I've sold my car?
When selling your car in one day, a little planning ahead goes a long way. Most customers in the Allentown area usually arrange for a friend or family member to pick them up. The branch manager will also have a list of available public transportation.
Once I've sold my car, when will I receive my money?
We value our customers over our cars, so it is always our aim to make selling your car as seamless as possible. As soon as your vehicle has been properly inspected and final price agreed upon, you will receive a corporate check that you can cash or deposit immediately.