We Buy Any Car Greensburg, PA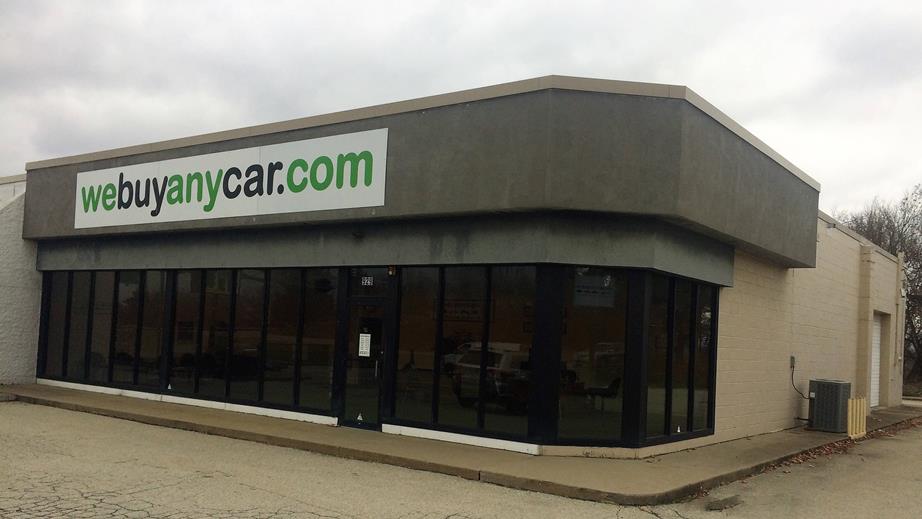 Address:
929 East Pittsburgh St
Greensburg, PA 15601
Phone:
(724) 216-6318
Email:

Branch Manager:
Donald Minick
Address:
929 East Pittsburgh St
Greensburg, PA 15601
Phone:
Email:
Branch Manager:
Donald Minick
Hours of Operation:
| | |
| --- | --- |
| Tuesday | 10AM - 7PM |
| Wednesday | 10AM - 7PM |
| Thursday | 11AM - 8PM |
| Friday | 10AM - 7PM |
| Saturday | 9AM - 6PM |
| Sunday | Closed |
| Monday | 10AM - 7PM |
Nearby Landmarks
—
Next to the Rodeway Inn
—
Connected to Corsi's Indoor Golf
Sell Your Car in Greensburg - Fast, Safe, Fair!
Our historic Greensburg branch is conveniently located just outside the city of Pittsburgh. Our location's surrounding area offers a variety of amenities to suit each of our valued car selling customers.
Unlike Kelley Blue Book, We Buy Any Car is a full-service car buyer. Our services include everything from helping you to determine how much your car is worth, all the way to you leaving with a check for the fair market value of your car that you can cash or deposit right away. Why wait? Get started now with our free online valuation tool and make an appointment at our Greensburg location today!
Our friendly staff takes pride in providing customers with a quick, hassle-free, world class customer service experience. We look forward to helping you sell your car at our Greensburg branch!
I have questions about selling my car. Can I talk to someone?
We've listed answers to the most common questions on the frequently asked questions section of the website but if you'd like to talk to someone, you can reach Donald Minick who manages our Greensburg car buying center at (724) 216-6318 during branch opening hours, listed above.
What happens when I arrive to sell my car?
You'll usually be met by Donald Minick, who manages our Greensburg branch. Donald will firstly check your documentation to ensure you have the correct documents and proofs of identity and will then conduct a short inspection of your car to check its condition. This usually takes around ten minutes and you can accompany Donald while your car is given the once over.
How will I be able to get home once I've sold my car?
We Buy Any Car does not provide transportation after buying your car, so it is a good idea to arrange for a ride from a friend or family member in advance of the appointment to sell your car. The branch manager also has a list of public transportation options available in the Greensburg, PA area.
Once I've sold my car, when will I receive my money?
As soon as your vehicle has been inspected and the price agreed, we'll issue you with a corporate check on the spot that you can cash or deposit straight away.